In today's article, we will talk about types of gearboxes, gearbox remapping solutions and the advantages of a gearbox remap.
Let's see them together:
What is gearbox remapping?
Gearbox remapping is the process of modifying the gearbox of a vehicle through the ECU (Electronic Control Unit) for better performance. The most remapped gearboxes are the automatic ones – the torque converter automatic gearboxes (TCU), automated-manual transmissions (AMT), dual-clutch transmissions (DCT), direct-shift gearboxes (DSG), continuously variable transmissions (CVT), etc.
The gearbox remapping via the ECU includes extracting and modifying the data and reloading it back after that. This type of gearbox remap is usually done to improve overall vehicle performance. Another reason is that some drivers want to make essential modifications to the gearbox characteristics.
With a gearbox update, the software data is not modified. Instead, the ECU calibration file is updated to the latest software revision. That is possible thanks to special diagnostic tools. The process of gearbox update is simple – we connect our tuning tools to the vehicle. The diagnostic tool checks the current TCU software version. If there is a newer one available, we download it from the manufacturers and program it on your vehicle.
TCU gearbox remapping
The torque converter automatic transmission is known as the traditional automatic transmission. It is widely-used and can be found in almost every car. This type of gearbox has a Transmission Control Unit (TCU) that controls the modern electronic automatic transmission. It uses sensors and data from the ECU (Electronic Control Unit). That way, it calculates when to change gears for best performance, shift quality and fuel economy.
The TCU gearbox remap is the best tuning solution for your vehicle if it is fitted with an automatic transmission as Mercedes-Benz G-Tronic gearbox (9G-Tronic), VAG Tiptronic gearbox, ZF 8-speed torque converter automatic gearbox (ZF 8HP), ZF 9-speed torque converter automatic gearbox (ZF 9HP)  in BMW, Chrysler, Dodge, Alfa Romeo, Jaguar, Audi, and Land Rover models, etc.
TCU gearbox remapping has 3 stages:
TCU gearbox remap Stage 1
The Stage 1 TCU remap provides better economy and more comfort. It is done by earlier up-shifting in D-mode and sooner locking up the torque converter. As a result, you will enjoy MPG gain by up to 15%.
TCU gearbox remap Stage 2
The Stage 2 TCU remap aims to achieve 25% faster shifts and faster paddle response time. It also optimizes D & S shift-points for smoother acceleration. The solution is for drivers who want better driving experience and real comfort at the same time.
TCU gearbox remap Stage 3
The Stage 3 gearbox remapping includes massively reduces shift times (25% faster shifts in D mode and 50% faster shifts in S and M mode). It also includes throttle-blip (rev-matched downshifting), instant paddle response time, raised torque limits and raised line pressure for better holding power. Another advantage is the true manual mode without forced up-shift at the RPM limiter.
Automated Manual Transmission tuning (AMT remapping)
The Automated Manual Transmission (AMT) is also known as Semi-Automatic Transmission (SAT) or Clutchless Manual Transmission (CMT). There are two types of AMT: single-clutch and dual-clutch.
The dual-clutch gearbox has smoother gearshifts and swift throttle response, while the single-clutch transmission is more economical.
Thanks to the Automated Manual Transmission remapping of your Tiptronic, ASG, ETG, SMG, EGC or EAT gearbox, you will enjoy the unleashed potential of your vehicle.
CVT gearbox remapping
The continuously variable transmission (CVT gearbox) is also called shiftless transmission. It allows gear shifting various ratios depending on the RPM or engine speed. This is the reason for the maximum efficiency, perfect fuel economy and better acceleration. One of the biggest advantages of the CVT transmission is that it can provide power without shifting while driving up a hill.
CVT Xtronic, Multitronic, E-CVT gearboxes are most common in vehicle models as Nissan, Toyota, Mitsubishi, Lexus, Mini Cooper, Honda, Chrysler, Subaru, etc. If your vehicle needs gearbox remapping, Effective Tuning offers one of the best CVT gearbox remapping solutions.
DCT gearbox remapping
The dual-clutch transmission (DCT) is a combination of a manual and an automatic transmission. It has two clutches and no torque converter. That makes the instant gear changing possible. There are no problems when shifting to a higher or a lower gear, but sifting can be noisy and rough after wear.
The most common DCT gearboxes are the DSG (in VAG models), DKG (in BMW series), Audi 7-speed S-tronic transmission, Porsche PDK, Powershift used by Ford, AMG SpeedShift, Mercedes 7G-DCT, etc. Effective Tuning can remap all DCT gearbox models!
DSG tuning
DSG gearbox (direct-shift gearbox) is an electronically controlled dual-clutch with an automatic clutch operation and with fully automatic or semi-manual gear selection. In other words, a DSG gearbox has two separate "manual" gearboxes (and clutches) working as one unit.
DSG gearbox can change gear really fast and predict the driver's next move.
Thanks to our 7-speed auto DSG, 6-speed auto DSG and other types of DSG remap, you will enjoy the improved overall performance and removed gearbox restrictions.
What are the advantages of gearbox remapping?
Quicker shift speeds / Faster gear changes by up to 50%
Smoother gear shifting
Reduced gearbox lag
Improved acceleration
Improved paddle-shift response time
RPM limiter adjustments
Shift set points adjustments
Launch control
Full manual mode
More torque
No engine bogging
More clutch clamping force
Additional power by relaxing the gearbox torque limiters
Improved low speed and off the line response by earlier torque convertor locking
Better fuel efficiency
Less power loss through the drivetrain
No risk of damaging the ECU
Improved driving experience
What gearbox brands does Effective Tuning remap?
Aisin Seiki
ZF Friedrichshafen
Allison Transmission
BorgWarner
Fiat Powertrain Technologies
JATCO
Shengrui Transmission
TREMEC
Voith, etc.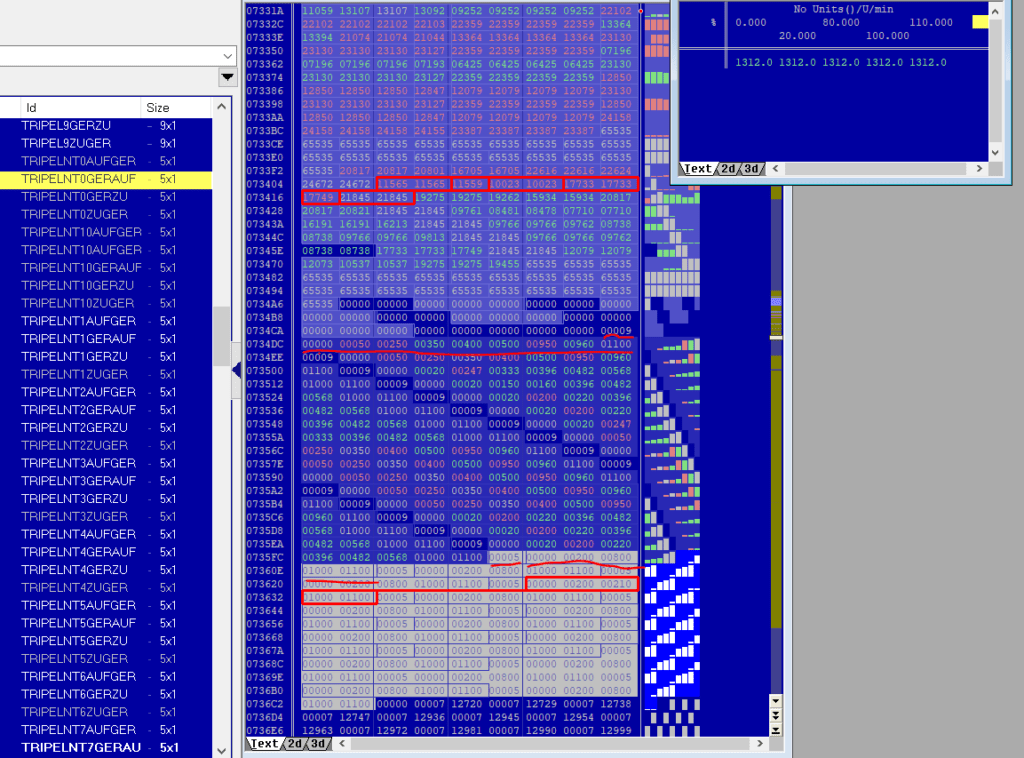 Why choose Effective Tuning for gearbox remapping?
We, from Effective Tuning, offer one of the best gearbox remapping solutions worldwide. We support all automatic transmissions models including traditional ones, DSG gearboxes, Tiptronic, R-Tronic, S-Tronic, 7G-Tronic, SMG, MCT, etc. Our tuning services are high-quality because our customers are the most important thing to us! That is why our tuning results are also amazing! Look at our services here.
If you are looking for the best gearbox remap for your vehicle to enable faster acceleration and release extra torque, choose Effective Tuning and see the results by yourself!
Our prices also are the best in the worldwide market! Learn more about our prices.
Contact us for more information!
You can also follow us on Facebook and LinkedIn for the latest news!